Does Your Website Really Work For You?
Custom Website Design That Works
Get a CONVERSION focused website to collect leads, sales and ROI.
Learn how to drive the RIGHT traffic to your site
Get your phone ringing with READY TO BUY customers
Want More Out Of Your Website? We'll Getcha More!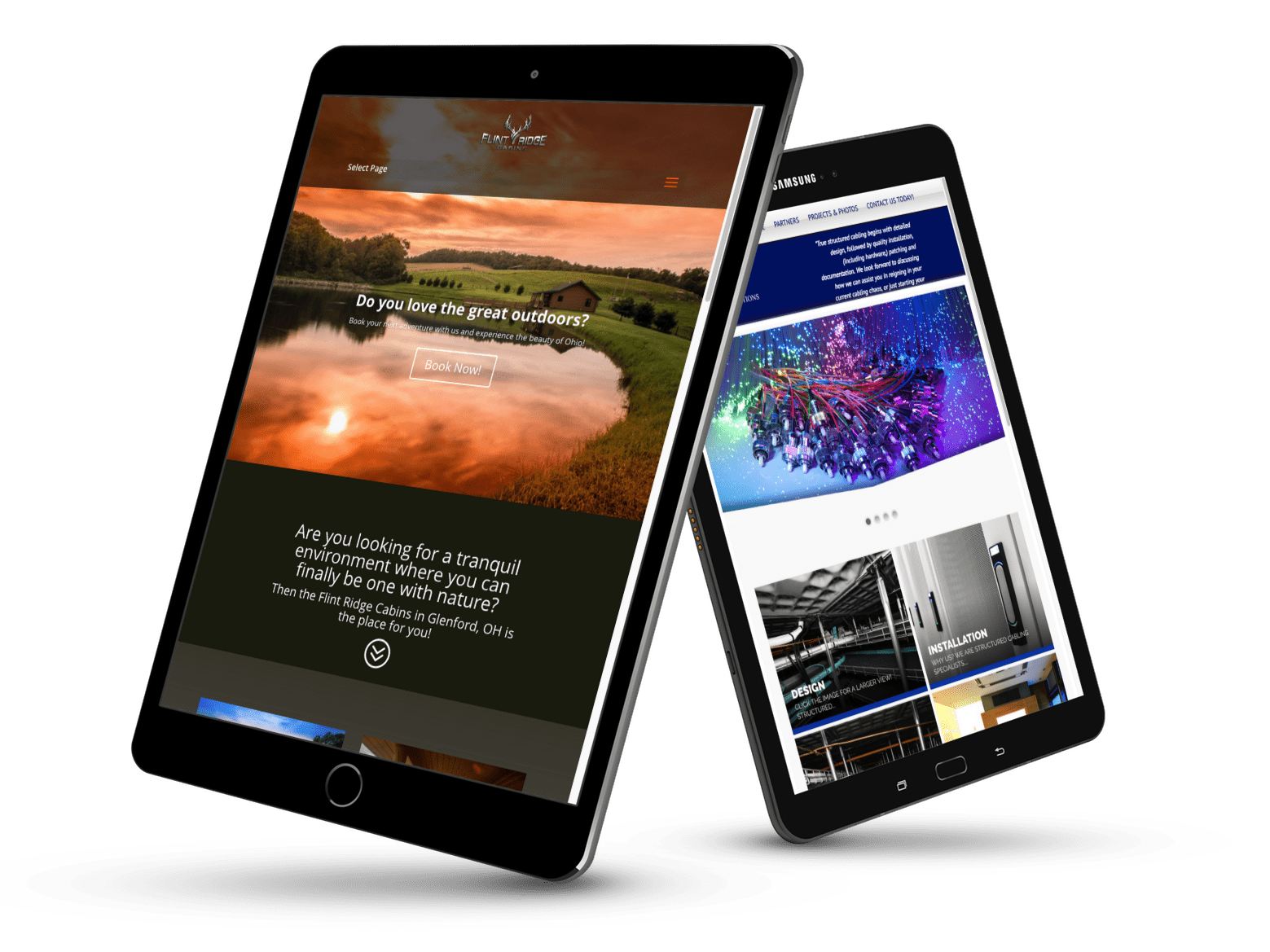 About The Cherubini Company
Website Design Ohio
2023 marks our 25th year serving our clients with custom web design and marketing services!
Cherubini Designs was founded by me, Angie Cherubini in 1998. Since then, my husband Pat Cherubini has joined me and we've grown into the GO TO website design company and digital marketing agency in Newark, Ohio and have clients nationwide.
We also service Heath, Locust Grove, Granville, Chatham, Hickman, Boston, Fallsburg, Concord, Ash, Bruno and beyond!
We pride ourselves in helping our clients not only get a beautiful website but a website that is built to improve their brand and to make money for our clients.
Our results are their results!
My team and I have completed over 457 projects for local businesses over the last 20+ years and we can't wait to help you too.
I've included lots of customer feedback below for you to skim through.
I seriously can't wait for you to join our family and grow your business to heights you can't imagine!
What Our Clients Have to Say...
"My husband and I started Goodworks Veterinary Hospital last year and had contacted Angie for help with our website. Since our business was brand new we had to design everything from the logo to the layout. We didn't really know exactly what we wanted except that we wanted it to look professional and modern. With the help of Angie's design team, we came up with the perfect logo based on a story and a photograph we liked. She made sure to help us design our website just how we liked it taking care to tweak the color, design features, etc. She was great to work with, really taking the time to listen to what we wanted. Working with her has been a wonderful experience and I would highly recommend Cherubini Designs to anyone looking for a quality website!"
"We are so impressed with the design of our new website by Angie Cherubini. She took our ideas and created a website that accurately and beautifully portrays our business personality. She is truly a pleasure to work with. She is always friendly and prompt in her responses and was very accommodating to our timeline. Communication with her was extremely easy. Her design work and customer service are exemplary and we would highly recommend working with her and her company. We look forward to working with them for many years to come."
"We love working with Angie and Cherubini Designs! We have multiple websites and Angie and the team are wonderful! Anytime we want an upgrade, need to fix a problem or don't know how to communicate with our online communities, Cherubini Designs has been more than helpful. Angie provides you with extensive web development experience and has a keen way of helping you interpret and articulate your vision so your site speaks to the community. Angie has able to work with multiple people in our organization who have varying degrees of web development knowledge and still help us accomplish what we want and make our sites look great! They're quick to respond to requests, always friendly and fun to work with! If you need a website or other design services, we would definitely recommend Angie Cherubini and Cherubini Designs because as Tina Turner put it…she's simply the best!"
Click each image to enlarge it for a better view!
ps---if you need to see more just send me a message! After 24 years in the business I have a lot of clients!!